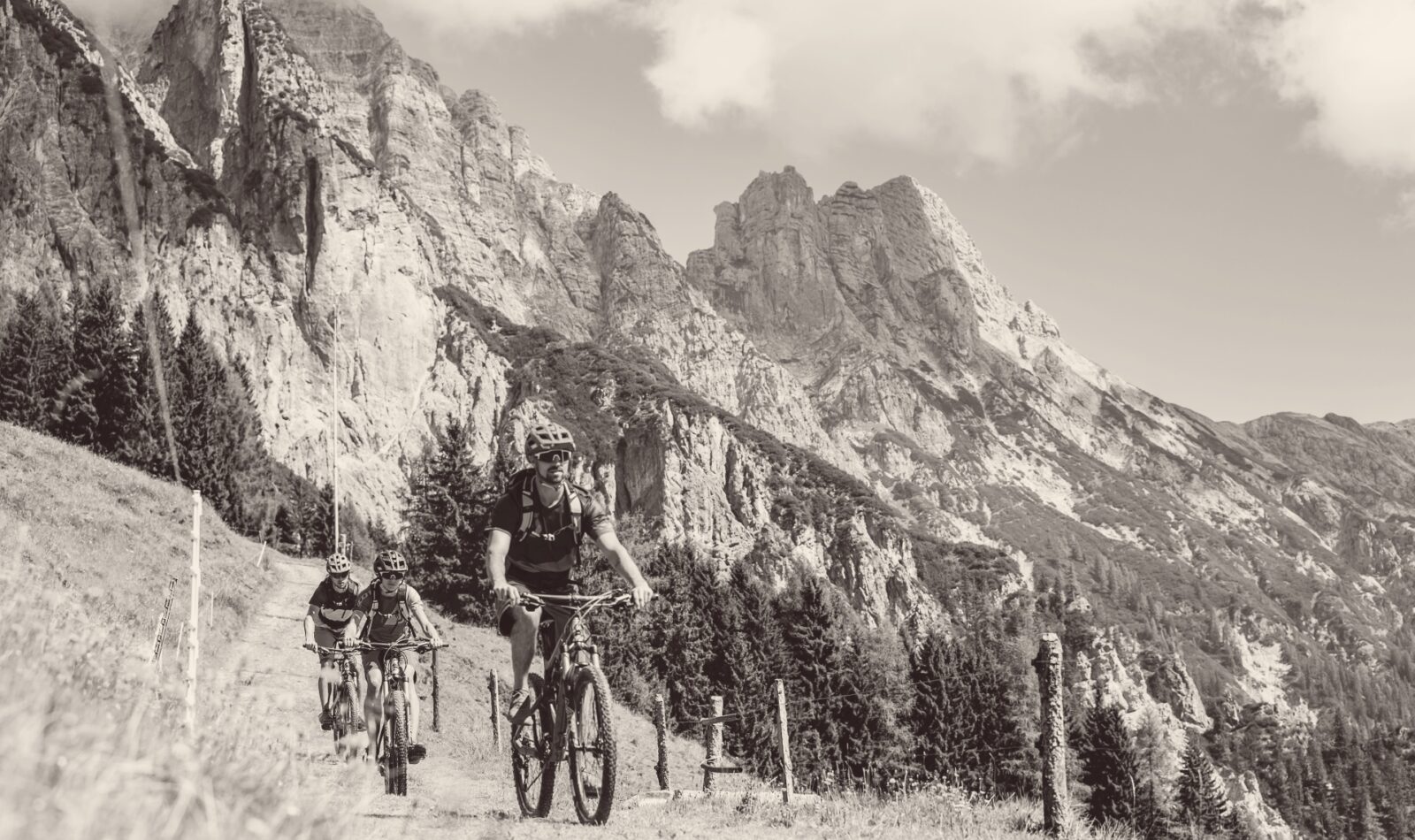 There is a beautifully charming place in Austria where even the bikes smile.
Astonishingly green mountains and broad beautiful valleys. This is where stunning cycle paths wind along the wild streams in the valley, all the way down to the famous 'Zell am See' lake, surrounded by old wooden cabins and happy cows. Magnificent mountain bike trails cross the rolling landscape with an epic bike park for adrenaline junkies plonked in the middle of it all. Nine cable cars provide icing on the proverbial cake.
This is the destination for the inner-city consultancy members to get their fix. Or a pack of friends with differing ambitions.
The boys from the grey neighbourhood park at home get to experience full colour among the enormous smörgåsboard of available trails in 4 levels of difficulty.
Austria's most complete bike park comprises over 70k of trails. Some go over logs and rocks, roots and precipices. Others are soft single tracks that seem endless. There are even the beginner tracks for the four-year-olds. You can never start too early 😊
Rapid Rachel and her crew take one of the longer tours on gorgeous cycle paths down to the lake for a dip (?) and a well-deserved coffee break. In Central Europe, a large network of well-signposted cycle paths is emerging, making life easier cyclists young and old, new and experienced alike. It is not impossible that some get so hooked that they join the week-long cycle from Munich to Venice next year…
For the less accustomed gang, salvation comes in the way of the e-bike. It is like cycling with tailwind. Every uphill is a dream, the more you pedal, in the more help you get. Not infrequently, those who have try the e-bike tend to be the most enthusiastic of the bunch.
The rental bikes on offer are world class and the range is extensive.
The journey here is smooth with several daily flights to Munich, followed by just under two hours of transfer time.
If you have some spare time, you can also travel here by night train from Hamburg.
Soul food is served on Fridays when the summer cottages in the area take turns arranging high-class musical entertainment within the framework of the Salzburg Alpine Summer. Expect pleasant walks, funky music and light lunches served on a plank.
In Leogang, there are many fine hotels keeping it classy. Striking, yet pleasant, and close to nature. The modern wooden hotel F is located in the forest, and in P, each room is located in its own lovely little old wood hut.
"To bike, or not to bike: that is not a question."
Photo Credit: Saalfelden Leogang Touristik GmbH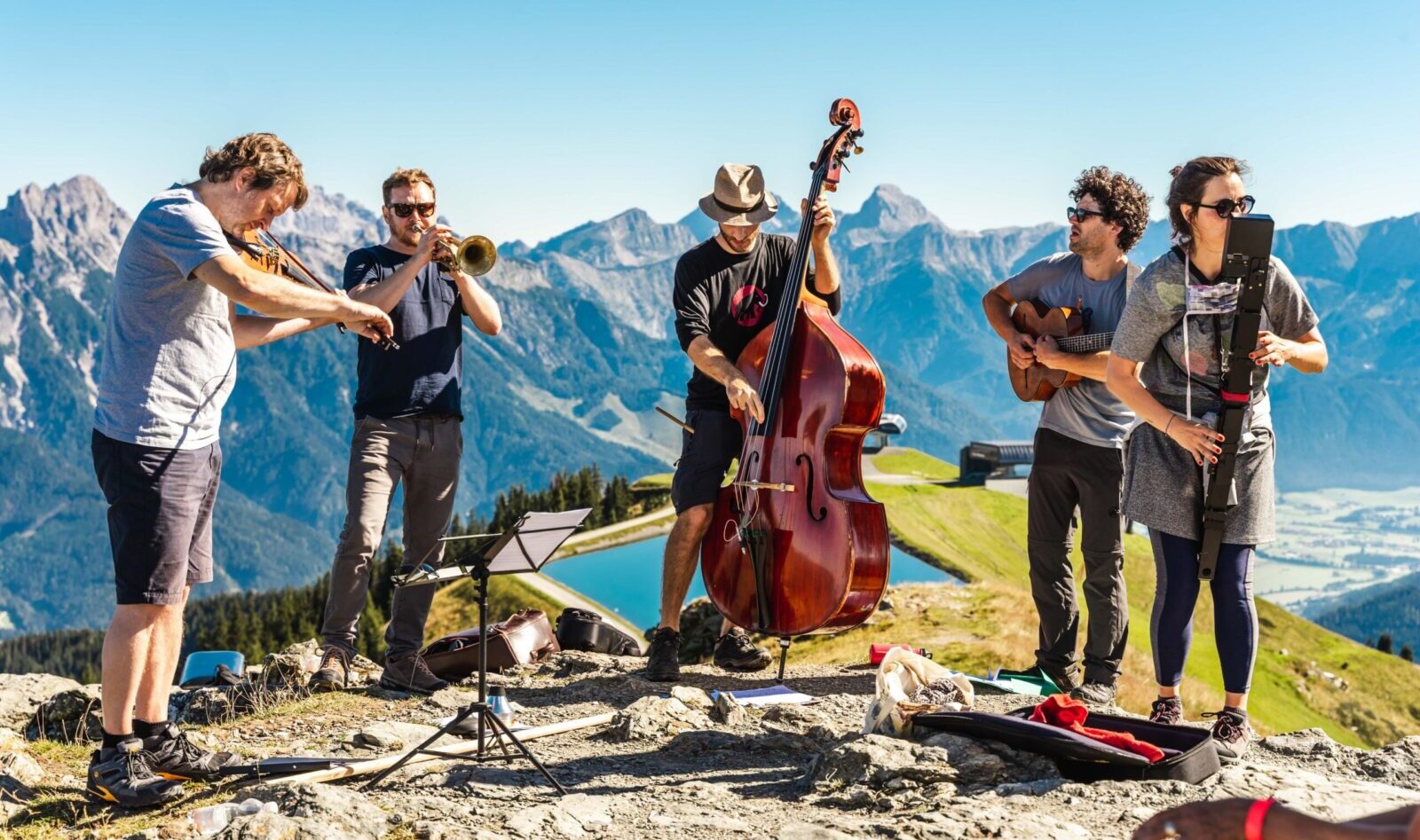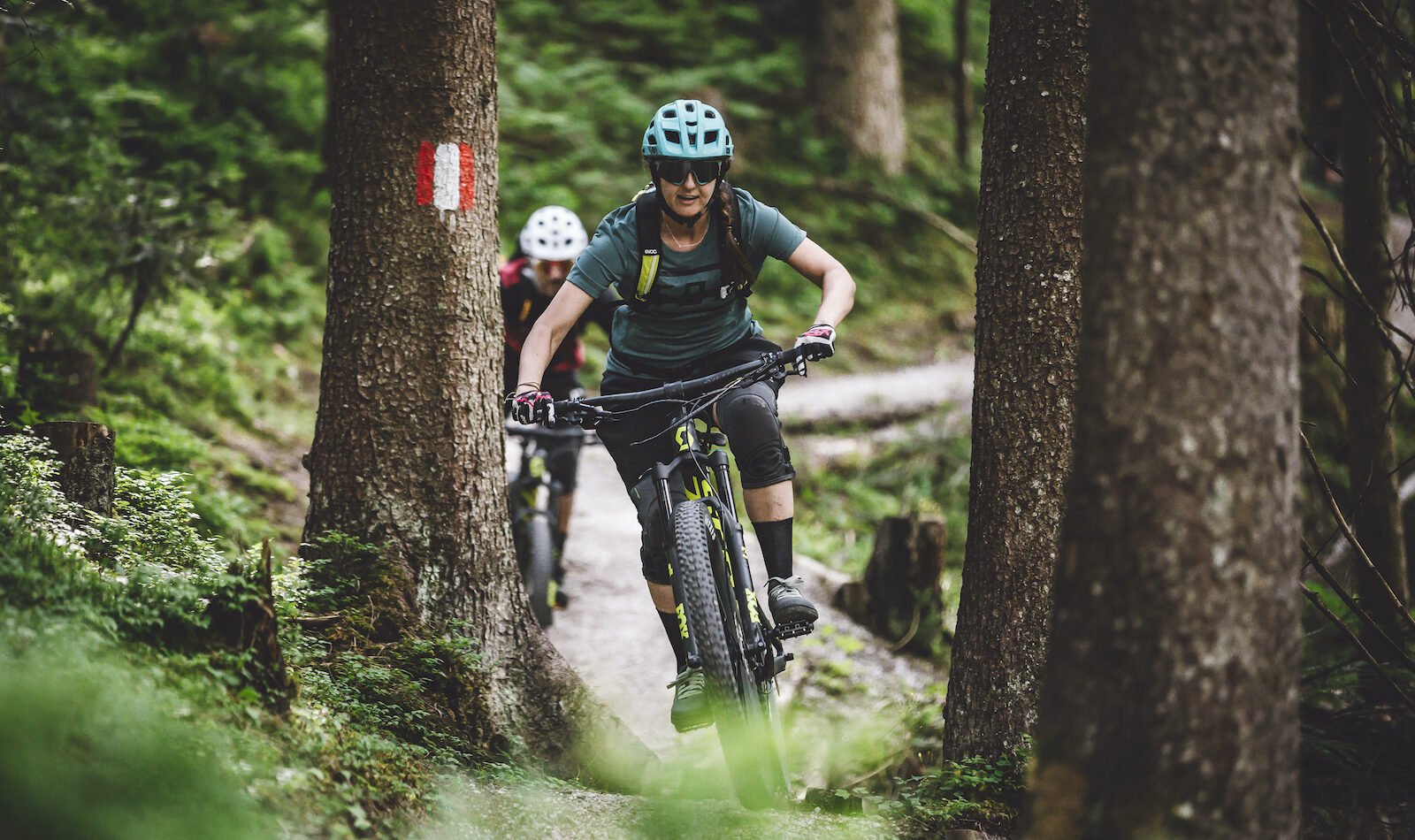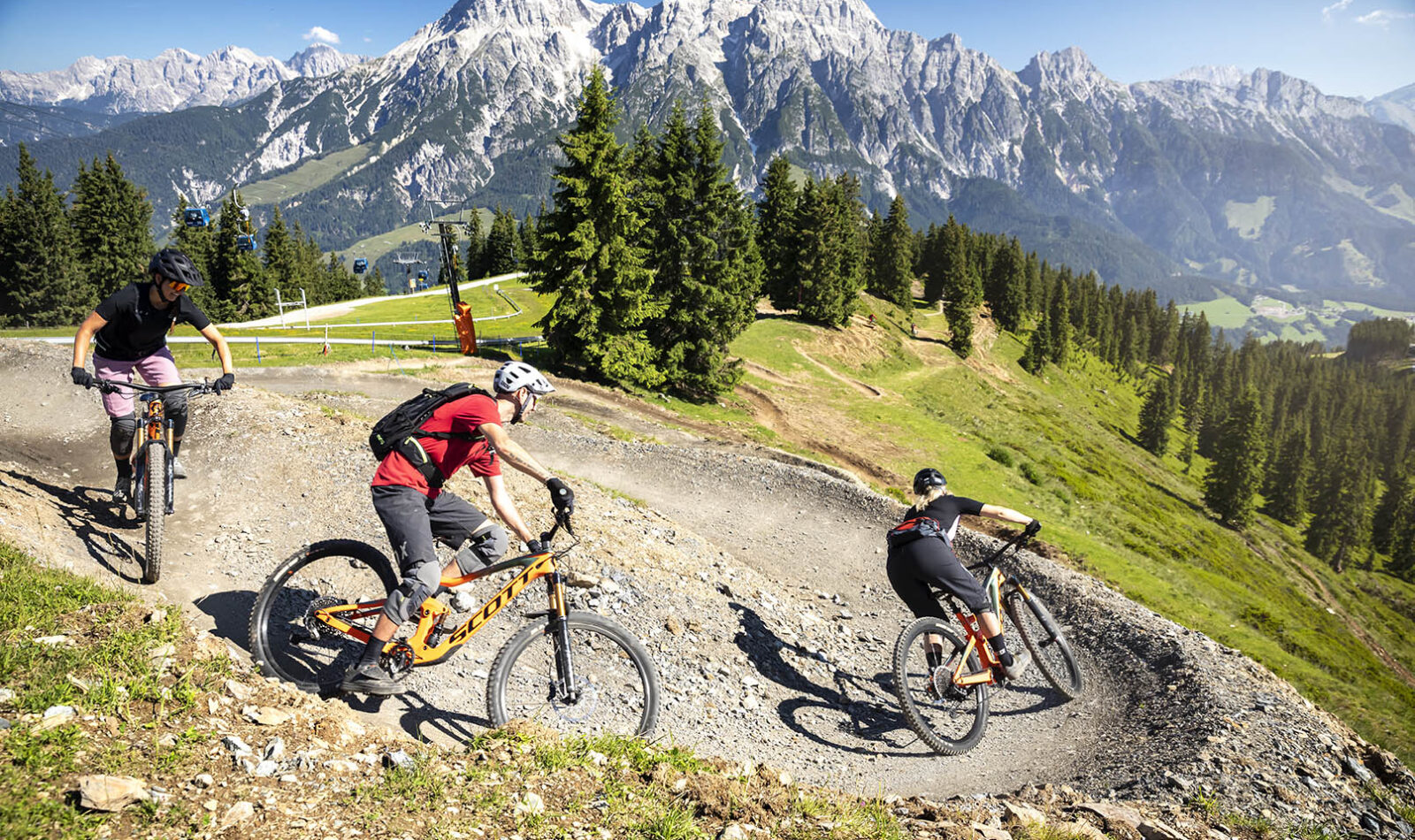 Contact
Let's set things in motion
Thank you, we have recieved your message
Invalid input, please take another look at the fields
The email is in wrong format
Something went wrong, please try again later
* = mandatory