Davos
Davos is a favorite ski resort when it comes to work. A small town with 12000 residents
situated at 1600 m above sea level surrounded by beautiful mountains. Everything you
need in terms of shopping, culture, gastronomy and party. On top of that winter sport
and more winter sports, alpine skiing, cross country, sledging, ice hockey, ice skating,
snow shoe walking, tobogganing and winter walks high and low. Big hotels with really
professional staff who get their training from serving the World Economic Forum since
many years.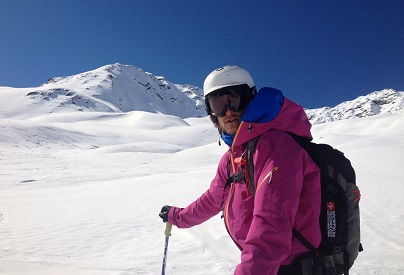 We have the pleasure to work with Toni & Giana Morosani and their both hotels
Schweizerhof and Post. Tradition and efficiency served with warmth and friendliness
all the way from breakfast buffet down into Pöstli, the nightclub everyone want to be
in. At Pöstli we experienced "the first ever after ski at Pöstli" as we booked it to listen
to our guests own rock band. Four musicians from different countries where rehearsing
one hour together before they gave us a show.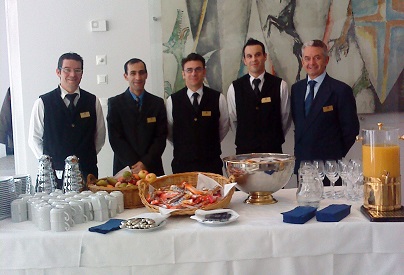 Fresh powder, sun and minus 15 C o made a beautiful background  for our work, skiing,
horseback riding and dinners on the mountain. Some of us got a guided tour in the local
beer brewery Monstein, in Monstein. 180 people live here year around and the view is
breath taking. 10.000 bottle to clean and fill up every week with good beer. Great fun day!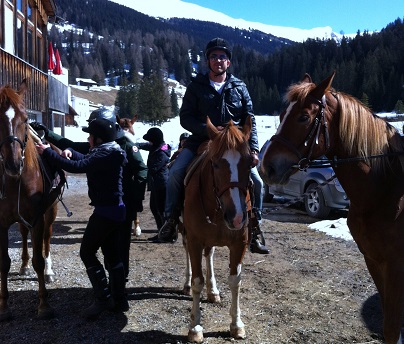 Dinner at Schatzalp in the old buildings that was built as a sanatorium in the last century
and rebuilt into a hotel after the word war II. Funicular, thousands of stars, mountains,
good food & drinks is a magic combination.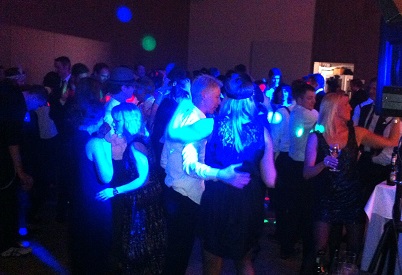 Most fun is to be such a big team of us working together making sure that our dear guests
have an as fun, efficient and inspiring time as possible. When a lot of thinking, organizing
and work creates a flow from A to Z Davos is full of happy smiles.  Many thanks to all of you!
Lian in Davos, March 2013