Laub
After a long and fantastic autumn at Westmannstrasse in Stockholm it was time to
move home to Engelberg again. After a short trip to Italy with a client and a legendary
kick off in Austria I am finally installed in my apartment at Titlisstrasse. One of the
big advantages of having an alpine office is that you can take an hour or two off for
a breakfast or a lunch run.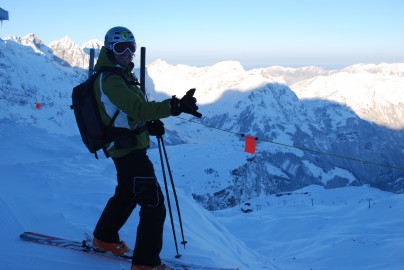 My partner in crime for these runs has always been Matz Balmer, the brother of our
own Dahu Chris Balmer. A phone call, ski boots on, a quick run and in two hours you
are back in the office again. This is what happened this morning. First gondola up and
back in front of the computer at 10:00. Not bad.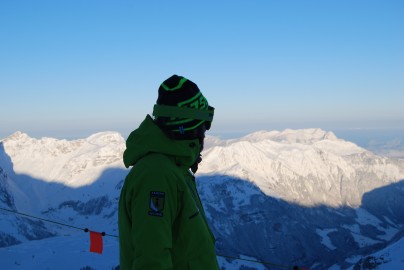 -22, no wind, fresh powder, no people and a beautiful December morning sunrise.
Looked promising.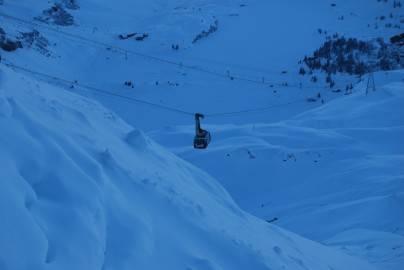 During a dinner at the kick off we ended up in a discussion about Freeride. Everyone
is talking about that word and the "Freeriders", but what exactly is it? Is it an image,
a state of mind, the way we ski or the size of our skis? We couldn´t really come up
with a good answer, but we all agreed on that Laub is definitely the prefect run, the
ultimate "practical" freeride set up. Gondola and chair lift to the top, short traverse,
1200 vertical meters of north facing slope, a restaurant at the bottom and a taxi
taking you back to the gondola. Minimum effort, maximum smiles. Here are some shots
from today´s morning run.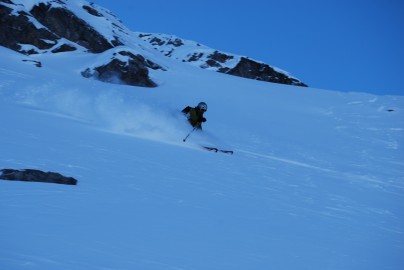 Matz dropping in at the top.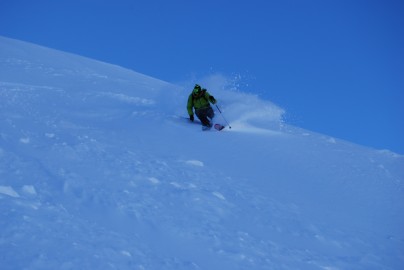 My first turns felt great.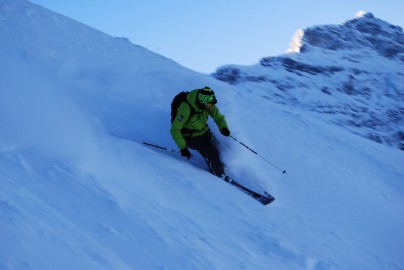 The Salomon Rockers doing their job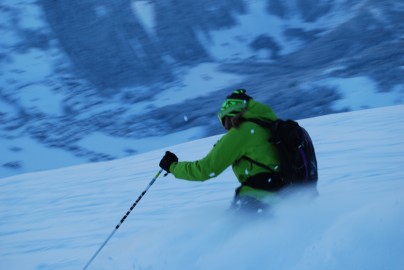 Speed increasing and legs screaming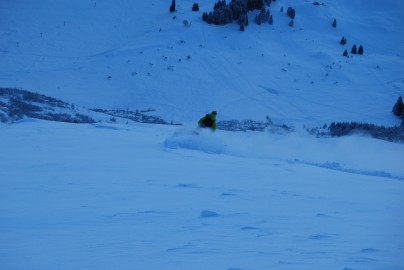 Still a long way down to Café Ritz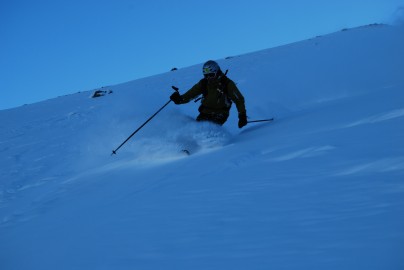 Matz on his way back to the office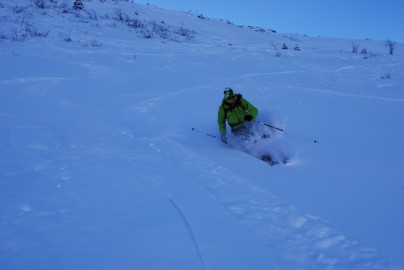 The snow getting deeper the further down we get.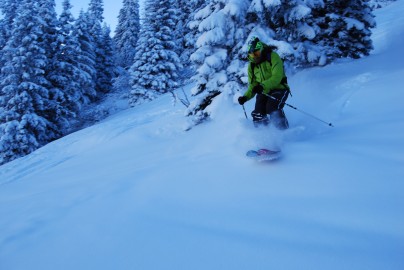 Some nice tree skiing at the end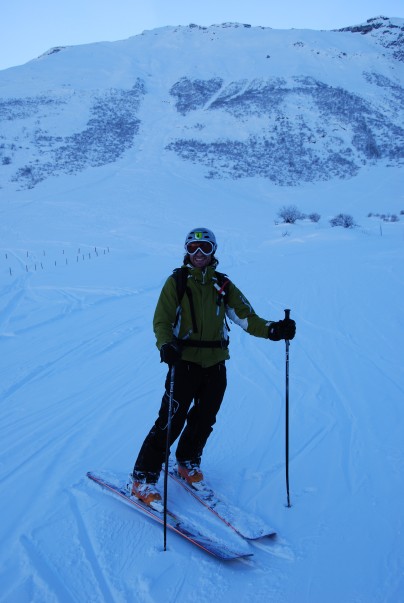 Always a big smile on Matz lips.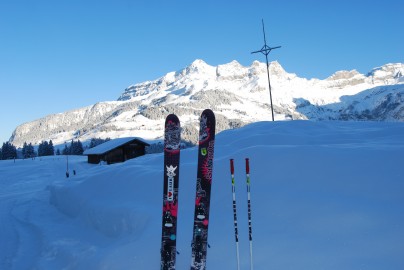 Alpine Legends + Laub + Salomon = Religious ski day
KEEP "PRACTICAL" FREERIDING
Johan