Alpine Legends action Kick out
As you all know we make tailor made trips to steep terrain. Our yearly Kick-out
just took place. Our own conference trip to steep terrain. We love exotic places
that we usually do not hear of. This time we went to south of France. We landed
in Nice and from there and on we got drawn to the hills and mountains.
If it was steep? Well… see for yourself.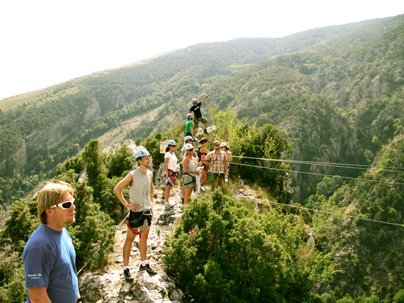 After an about 40 min hike we came to the first tricky part. Leaving ground
entering space. Via Ferrata is a hit!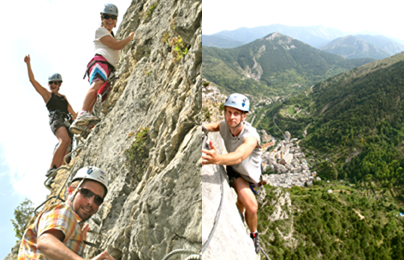 Our own mountain guide Tompa was our strong leader. He put safety first and
showed us how to do things right.
Awesome action ruled Alpine Legends. VD Erik Borggren was not afraid of heights.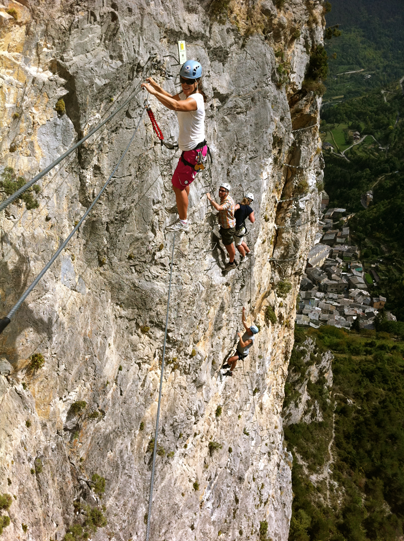 300 meters of altitude drops. And here we are balancing on a wire. Pontus was
the first one out on the Tyrolean. Adrena-liiina!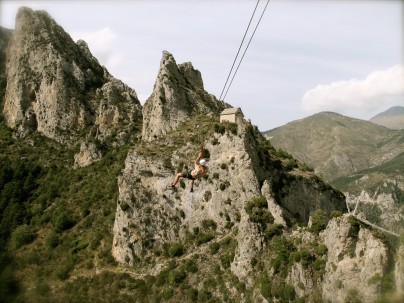 After a climb, it was conference time. Up in a small hut, surrounded by
forrest and mountains, focus and development was the main point. What could
be a better place than having a conference right here. The ideas flowed.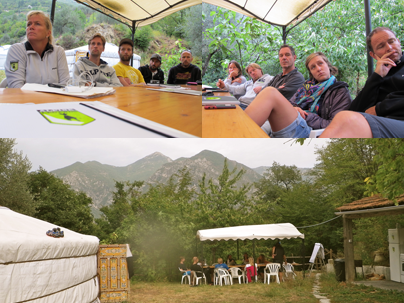 And the excitement continued. The second day was crazy canyoning the big
exercise. Who is ready to get wet?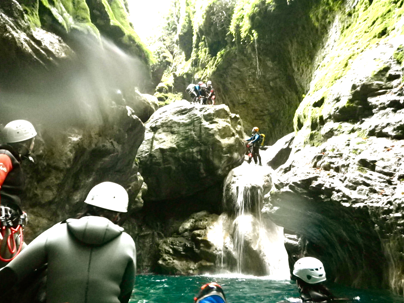 Tatiana taking off.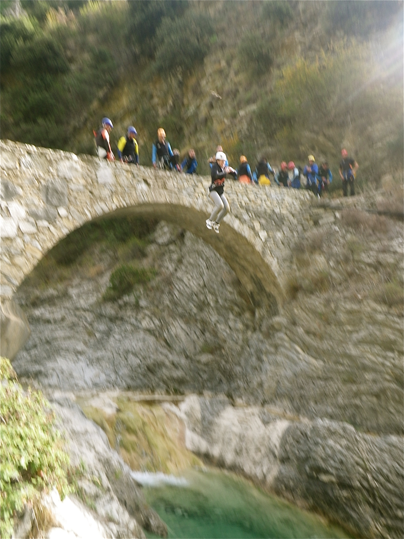 Dream team gathering, surrounded by water and mountain walls. Hallelujah!
Where is the snow?…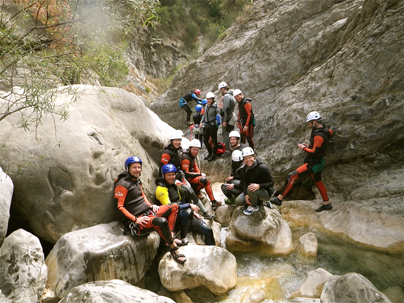 Everything finally comes to an end. Enjoying the moment and our last evening at
Pontus and Evelyn´s place in Biot.
Their roof terrace gave us the view we needed, ocean, mountains, sun and
rainbows was brightening the day.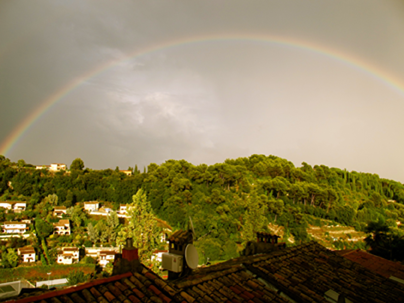 Good wine, lots of food, colleagues and friends. What a peak of the trip, what a
perfect ending of the "kick out" and what a great memory.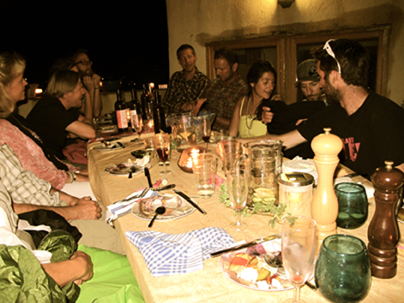 Now, back home in the Office, filled with energy after adventures and conferences.
Yes, we do miss the nice summer heat, but we even more look forward to the winter.
This is was life is about. Always put an extra glimpse of everyday life.
Alpine Legends, Living the dream