We arrived in a green valley and…
left a white one…
Winter has finally arrived, or?
St. Moritz has a lot to offer, but only about 42 days of snowfall a year.
I experienced two out of 42. Hallelujah!
We arrived in a green valley and left a white one.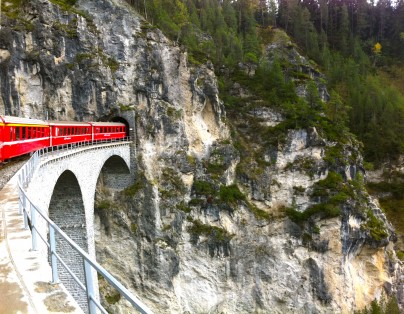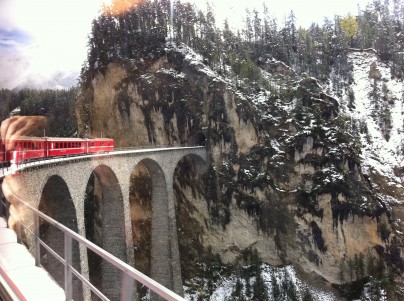 Magic morning memory. Looking out through my window at 7 am.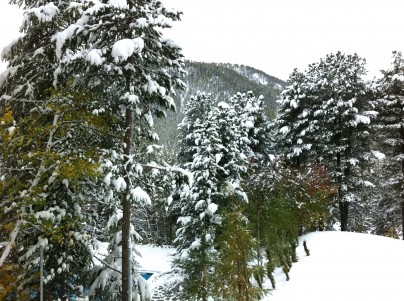 One good start of the day was morning exercise in the Hotel SPA area.
Going up to the Corvatsch top station for lunch, at 3303 meter above sea level.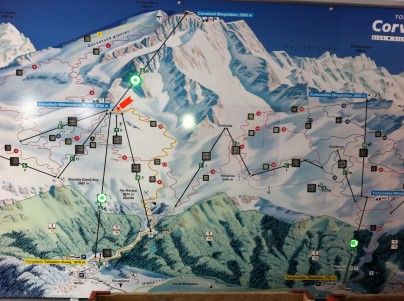 The view is normally very nice. Well, as you now know St. Moritz has 323 days of
very nice views. The weather changes quickly in the mountains. You never know
what you will get…
Our favorite  Alexander Hunger from the Swiss Convention and Incentive Bureau.
He knows all it is to know about Switzerland. Here we also have the host of Corvatsch,
Andrea Rominger from the Corvatsch ski area in Engadin St. Moritz.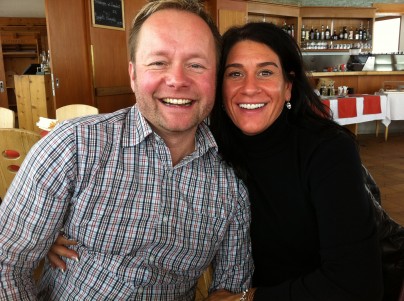 If you never been to St. Moritz you got to go there. One more good place to visit is
the little hut up at Mouttas Muragl. Try one or two of their 800 different kinds of wine,
a "Kalte Platte" or do some toboggan runs from up there and down to the Valley.
You go back up by a small mountain train on steep mountain trails.
Pontresina is one of the neighbor Villages of St. Moritz and it is totally rocking here.
Especially if you go there over the big event "Voices on Top". Cassandra Steen and
Philipp Frankhauser made the whole Valley swing this weekend.
Bubbles und the evening and bubbles in the morning.
Why not end the trip the same way as it started; with some more morning exercise.
Well exercise or not, this is treatment for the soul.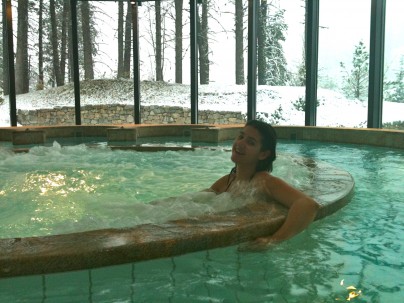 The rhaetian private rentable railway wagons are very airy and comfortable.
How do you travel?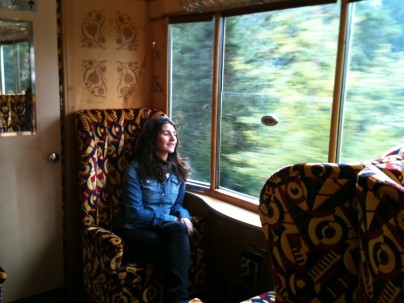 When leaving the Engadin Valley the sun came out to say good bye.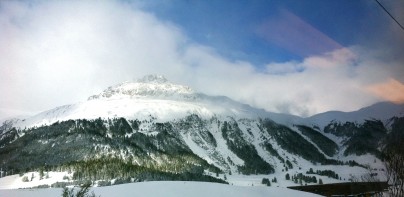 Big thanks to the local stars in Engadin and to:
Alexander Hunger Switzerland Convention & Incentive Bureau,
Daniela Hofstetter Convention Services/Engadin St. Moritz,
Pascal Rechsteiner Rhaetian Railway
Beat Spörndli Pontresina Congress
Andrea Rominger Corvatsch ski area
See you soon Engadin, keep up the bubbles and the snow.