Ina likes it fast
Sometimes you meet people that are obviously here and now. And still very aware of
what is to be done. Planning and spontaneous. That's Ina. Carpe diem! Catch the day
and enjoy. Maybe it comes from her spending a lot of time on the water, in constant
changing wind conditions. Most of her childhood holidays were spent on sailing boats
as her father is a keen sailor. Nowadays she spends her summers driving really fast
passenger RIB in the Stockholm archipelago. Perfect on a calm summer day but it
also includes driving in the late evenings among mostly invisible islets of all sizes in
the somewhat erratic Nordic climate.
If you care for a game of tennis she'll probably teach you one or two things as she
has been training kids all along her student years.
She has spent some winters in the Alps based in Chamonix and Engelberg but she
is passionately exploring mountains all over the place. Among her favorites from
winter 2012 are Mürren and Bormio.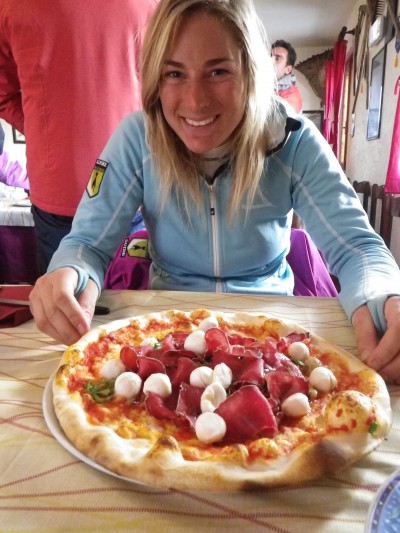 Elio's Pizza are the Best. On the slopes of Santa Caterina very close to Bormio.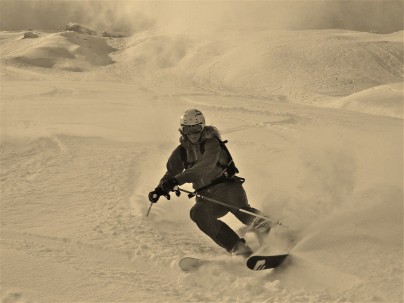 Ina is a keen skier and if you like to ski hard all day long, she´s the perfect guide
to follow. She likes people and it is really difficult not to like her as she is fun,
fast and has a heart of gold.