Robert, dancing mountain lover
Since Alpine Legends always try to develop and find new legendary destinations, we
also have to find new guides. Last year we found one of them in one of our favorite
hotels in Switzerland, Ski Lodge Engelberg. Robert Lönnell was just what we were looking
for. Besides being a fantastic bar man, mixing legendary cocktails, he also knows exactly
what it means to give great service. Not only is he a strong skier and snowboarder, he
also loves climbing and one of his main goals for the future is to become a certified mountain
guide.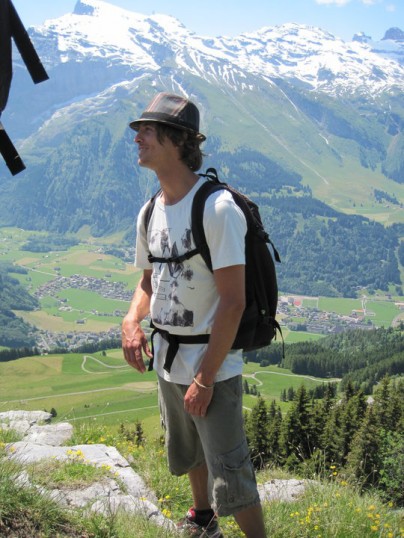 The fact that he is from the South of Sweden, a small town called Karlshamn in Blekinge
doesn´t stop him from feeling at home in the mountains. After several seasons in Austria,
France and Switzerland he has decided to move to the Alps all year around. Only sometimes
when the need for water and coastline is too urgent, he travels to Bali to catch some
waves on his surf board.
This coming winter will be Robbans second year as an Alpine Legends guide and his goal
is to take care of even more groups than last year. His curiosity and will to always learn
more has helped us to improve and become even better at what we are doing. If that
includes dancing we don´t know yet, but one of Robbans secret talents is modern dance.
Not many have seen him perform yet, but if you happen to visit Engelberg in April, keep
your eyes open for an act by "Titlis Dance Boys".