Kick-off in Alpe d´Huez
Beginning of a new winter and the need to ski being urgent among all us lovers
of White Mountains. And as Santa Claus every winter comes around, so does the
annual guide education and kick-off for our team. This year we had the opportunity
and the honor to visit a great "new" destination for most of us – L´Alpe d´Huez.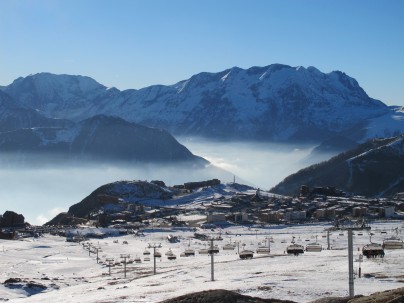 New skiing season coming up and this year a new color on the team too! This year
Peak Performance provides the pop red uniform. The Red Force soon dominated
the pistes.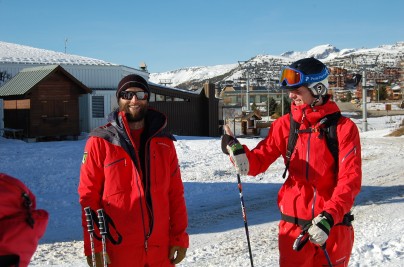 Our filming super guide Mike and our excellent coach and guide Henke ready to go!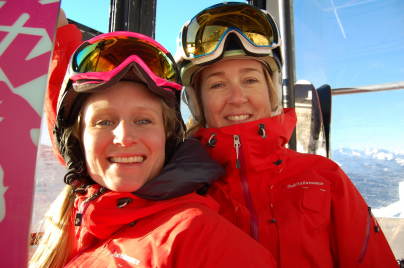 Malin and Anna on their way up. Ready to discover one of the biggest ski areas in
the Alps.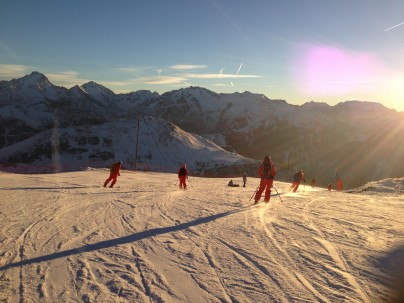 First day of open lifts in Alpe d´Huez and a stunning sun out for four days (and more).
We had the opportunity to try some of the pistes, snow cover not so impressive so
we have to discover some of all the eternal possibilities for off piste-skiing in this
area another time. It certainly will be interesting to come back in a few years, when the
resort finally has built one of the largest cable cars of the Alps (and the World) to
connect to neighboring ski area Les Deux Alpes.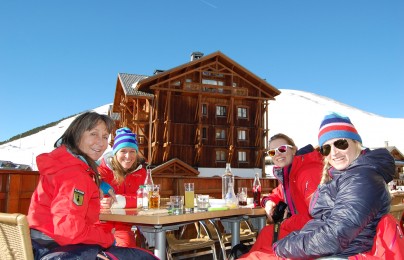 Guru guide Lian sharing decades of guiding experience with our new stars Sylwia,
Vanessa and Malin. During the three full days of conference in beautiful Alps we
have been through areas as security, hospitality, planning, skiing, teambuilding and
pep talking with the team. But also loads of food, laughter and love!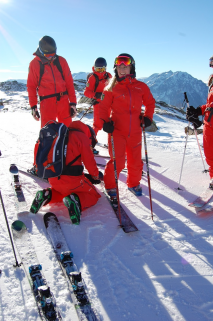 Fixing and adjusting this year´s new hot skis from Salomon, part of the job.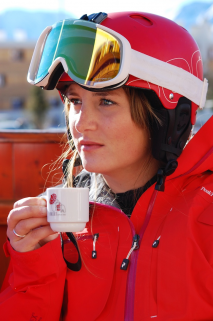 New proud guide in the Dahu team, Nina Arnemo, learning how to handle a
French coffee… Even more proud of having Nina on the guide line-up are we
at Alpine Legends. Thanks for awesome days everyone!
Let´s get the snowy party started! Over & out, /daHultberg