The Other Mountain – The Pyrenees
Wild and beautiful!
The Pyrenees divides France from Spain and touches the Atlantic Ocean
on one side and the Mediterranean Sea on the other. 130 peaks above
3000 m and more than 2500 lakes makes it an impressive geographical
barrier between the two countries. But the two side have a lot in common,
in same cases even more than with the surrounding lowlands. As many
mountain ranges it attracts people with it's beauty and multitude of
possibilities for adventures large or small. Hiking, biking, rafting,
canyoning but also skiing off course at this time of year.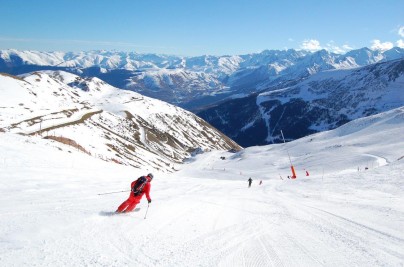 The top three skiresorts are St Lary Soulan, Le Grand Tourmalet and Baqueira.
They all have extensive ski areas with very good skiing in all directions.
St Lary Soulan is a very cute likable little town influenced heavily by the
Spanish. The village strongman in the 50s, Vincent Mir, a son of spanish
immigrants realize that that tourism was the thing and build the first
ski lifts.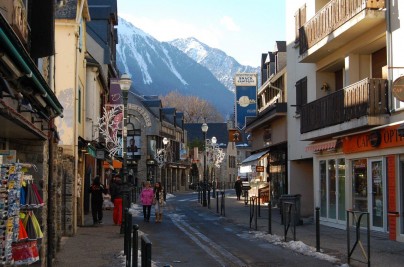 Charming little town with thermal bath, restaurants, bars and tempting shopping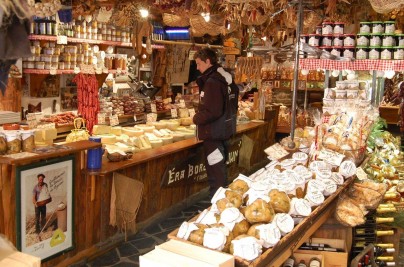 Local cheese, ham from black pigs and more honey than you can eat.
Le Grand Tourmalet is a huge area with a long season. The top attraction for all
is the Pic de Midi reaching the sky with futuristic skyline at nearly 3000 m.
A French Astronomical Research Center studying the aura of the the sun is partly
open for visitors. There is also a museum, a restaurant and even possibilities to
stay over night and see the stars. The skiing is out of bounds but open for
daring expert skiers. There are some extreme versions but paradoxical enough
there is freeride bus taking you back to the bottom of the cable car. This is
probably the best free ride site I have seen for a long time. Don't tell anyone.
Baquiera is the biggest ski resort in Spain and the favorite for many upmarket
Spaniards including the Royal Family. The runs are perfect and groomed twice!
every night and the resort is managed by a very ambitious team of professionals.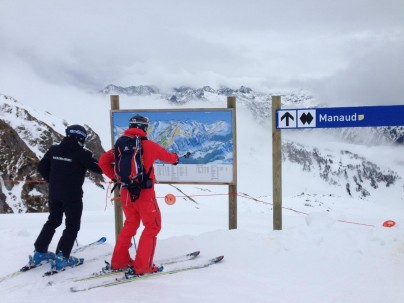 The village/resort is modern and difficult to describe as charming but there are
some fabulous hotels in the newest part. The valley Val d'Aran is dotted with
picturesque villages where charming restaurants and bars are abundant.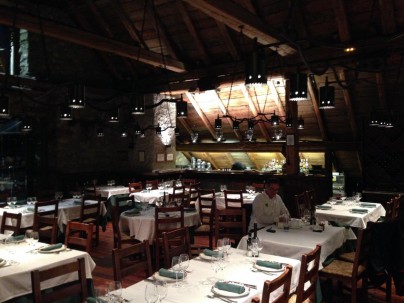 This is the excellent restaurant of Borda Lobato in the oldest barn and building
of Baqueira. There are more than one reason for you to go to the Pyrenees.