Snow, bikes and cups of tea
Back on my bike and back in the snow! After 6 weeks of physiotherapy and swimming
and not a lot of work, I'm fighting fit and so excited to be on the trails again!
For my first ride I teamed up with an all star legendary cast of friends comprising of Miss
Jaymie Mart from the Barbados Downhill Mountain bike team who has just returned from
the World Masters Championships in Brazil sporting a Silver medal …. 'Congratulations
Jaymie'!
Mr. Andy McKenna of Go where Bike www.go-where.co.uk – a legendary
trail guide in his own right – and last but not least – Mr. Chris Ball, Founder of Dirt School
www.dirtschool.co.uk the UK's top Mounting Biking Skills School . WOW, I'm in good hands!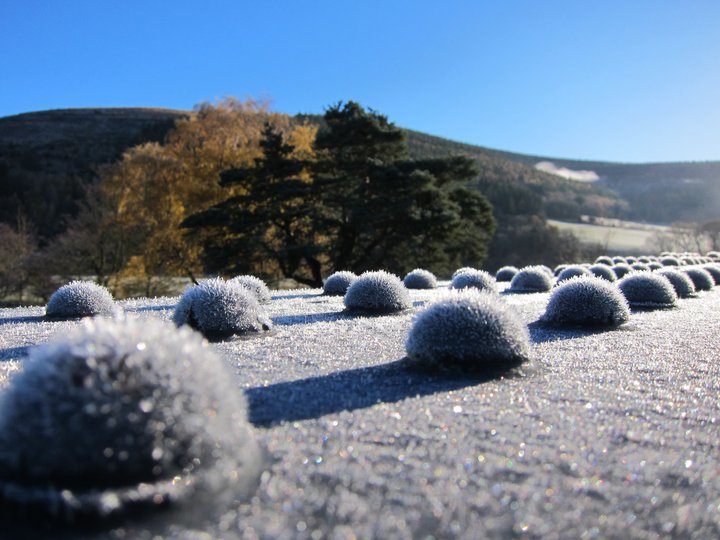 A beautiful frosty morning in Innerleithen (click here to check out map)
Chilly for the spiders at this time of the year…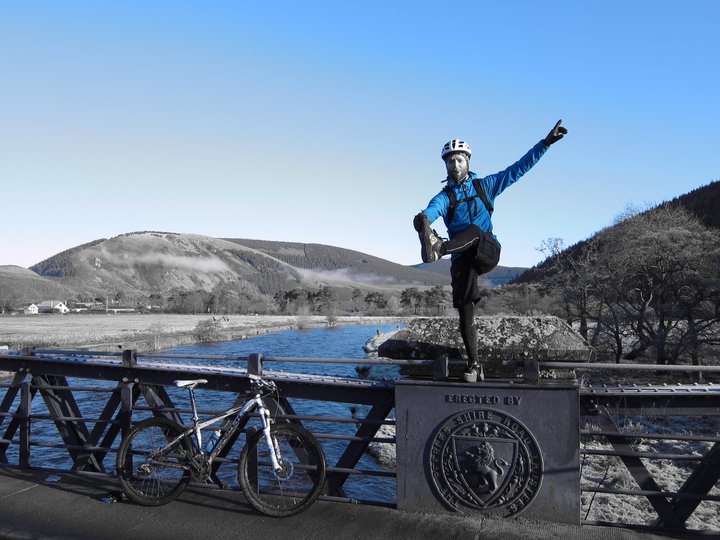 Little bit of bridge yoga to get me limbered up for the ride ahead …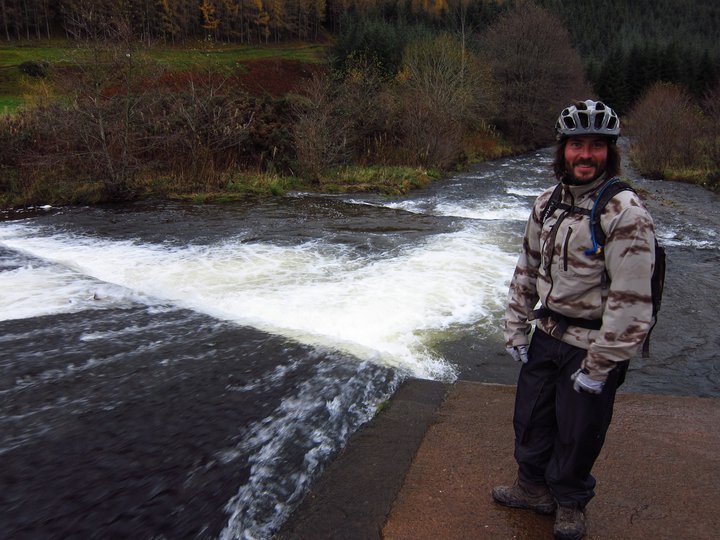 For you fisher men and women out there the Tweed river is one on the world's most
sought after spots to cast a line out and try catch one of the tasty Scottish salmon
we have running the rivers. We stopped off to see if we could see the fish were making
a brake for the higher waters, it's hard to see, but if you look closely, you may be able
to make out one wee fellow making a bid for it in the middle of the purpose billet salmon
ladder.
After an icy and muddy climb to the top we had a small push through the snow to finish
the assent.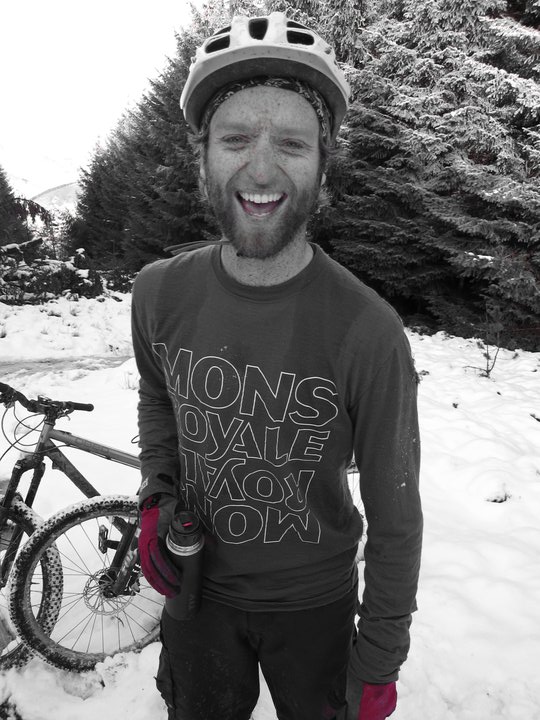 An over excited Mike happy to be at the top and feeling like my shoulder is as good as
100% back in action. Time for a wee cup of tea before are decent.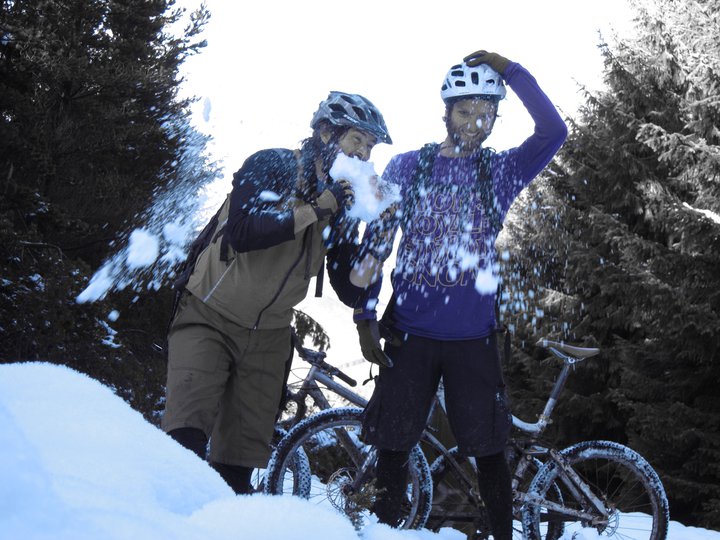 No cups of tea for Andy just a mouth full of snow!!!!
Chris giving me some tips for the next part of the trails
What goes up must go doon
Innerleithen is home to some of the best trails in the UK from natural singe track, cross
country to full on world class downhill. Earlier that morning we had seen Steve Peat the
current world champion hitting up the trails getting in some winter training. This place is
Legendary and I'm incredibly lucky to have this on my door step and have such great
people to rip up the trails with.
Massive thanks to Jaymie Mart for the photos.