5 Great Summits for your next meeting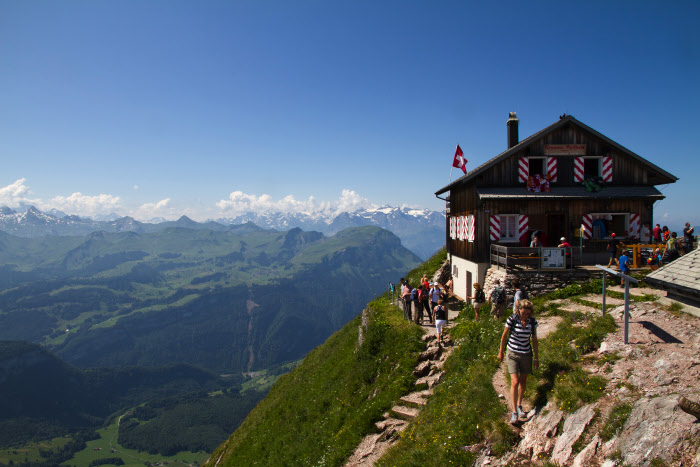 Grosse Mythen, Schwyz, Switzerland
The cute little mountain restaurant on the summit of the Grosse Mythen is a perfect location for meal with a view.
Titlis, Engelberg, Switzerland
The ride up is worth a detour. The revolving cable car taking your the last bit to the top of Titlis is an attraction by itself. The view from one of the highest peaks on the northern side of the Alps is stunning. The village below is very swiss and has hotels in all sizes.
Schilthorn/Piz Gloria, Mürren, Switzerland
Somehow the place is forever connected to James Bond in her majesty's secret service. In the movie this was the villain's nest. On the revolving theme, this place is taking it to another level as the whole restaurant makes a 360 tour around the kitchen in an hour.
Pic du Midi, Les Pyrenées, France
One of the highest peaks in the Pyrenees is actually quite crowded when it comes to organisations and services. Not only is there a space observatory  but also a museum, a restaurant, a hotel and a conference center. And quite a few scientific and military institutions.
Punta Helbronner, Courmayeur, Italy
Just by the Mont Blanc, this is the highest peak in Italy to be reached by a brand-new cable car to be opened shortly. Skyway to heaven