Johanna – Swiss Champagne
There is no such thing as a Swiss Champagne but if it were, Johanna Fridheim
would remind us of such. Nice and calm in the bottle, but as soon as you bump
her a bit she will be bursting with ideas and energy. A very social creature
indeed and active too especially in a Swiss context.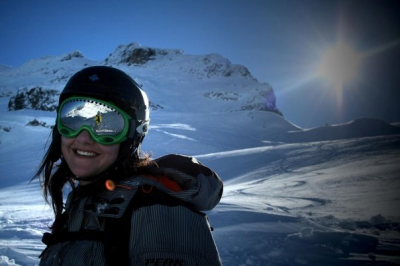 She is fluent in schwyzerdütsch after spending several winter seasons in the
Swiss Alps followed by a road trip in VW buss to the surf spots of Europe
with a Swiss farmer's daughter. The fruit of that friendship is Najo.ch.
The coolest beanies around.
Her feeling for design is expressed now and then and she is actually designing
many of our Alpine Legends T-Shirts.
Her love of big mountains has brought to Engelberg and Stryn her eternal favorites.
And with her fulltime job at Alpine Legends she has discovered many new mountain
resorts all over the Alps and elsewhere. Travelling has been a big part of her life.
Her mother was an SAS air hostess at the time when free travel for the family was
part of the fringes. So the young Johanna has visited more places on earth than most
people do in a lifetime.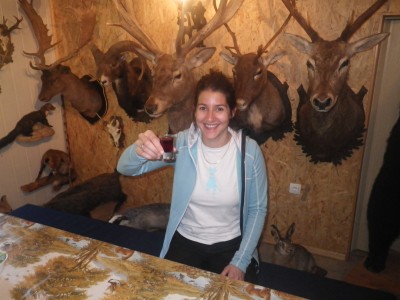 That she likes challenges goes without saying. She rarely hesitate trying odd
adventures and sports. Be it surfing, adventure running or big mountain skiing.
Her latest challenge though is her new passion for standup comedy.
Who knows where it will take her..
Add a little champagne into your life – book a trip with Johanna.