Polvere Rosa
Just when the sun sets, especially in early winter season and with the clear sky, the
Monte Rosa deserves its name most. When the evening approaches, the powder of the
massive mountain turns into pink. Pink Powder, Polvere Rosa. But we hit the untracked
off pist from Colle Bettaforca just before noon, with the sun in our backs we could start
the climbing with the skins on our skis.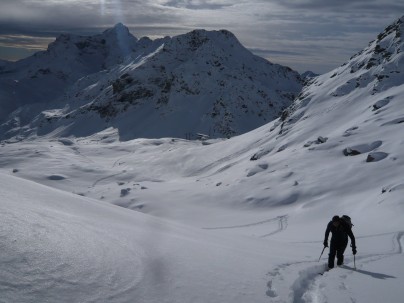 Marco Locatelli spends his winters mostly in Monterosa and with his base in Alagna.
Here he starts fighting up the steep first deep powder slopes of the ridge.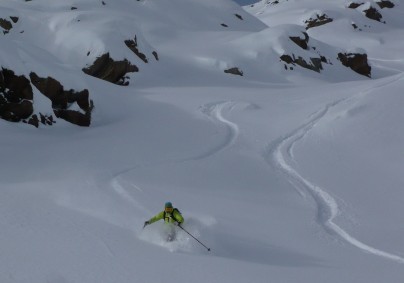 Mr daHultberg enjoying the first slope of pink powder, oyes Monterosa at its best!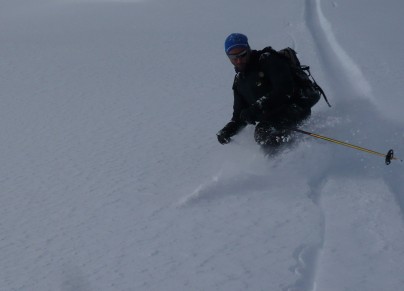 Signor Locatelli is a passionate Telemarker and hits of with his first perfect deep turns.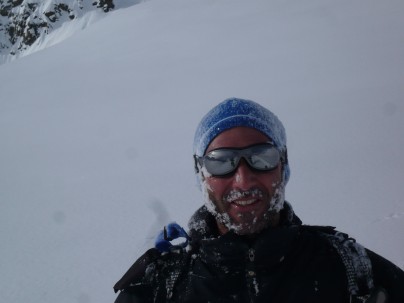 Except for enjoying snowy beard, Marco arranges the Telemarkarnival in Alagna
every year.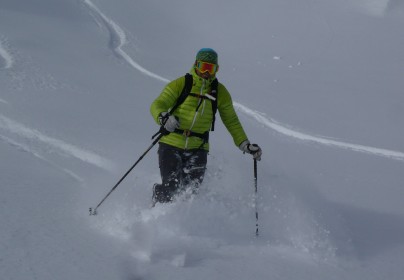 Always happy when the Alta Bettolina run can be made from 3000 down towards the
Gressoney Valley, since its always in the sun, but the cold night before gave us an
unusual full on pow pow day in this exceptionally beautiful off pist run of Monterosa.
New adventures tomorrow! Pink is the colour of pow. //Henrik